Quartz Slabs for Most Amazing Kitchen Countertops
Did you know that quartz is a man-made stone? That's an amazing fact which doesn't necessarily mean that quarts quartz is 100% synthetic. Quartz is actually a natural mineral. The quartz is ground up and the mixture is pressed into slabs, which can be colored to generate a look that is not present in nature. However, it's design is unique and amazingly elegant; perfect for a modern or traditional kitchen.
Choose your quartz countertop brand wisely:
Quartz countertops come in all shapes, sizes, designs and patterns. We provide a wide array of choices for our clients, from the best manufacturers from around the world.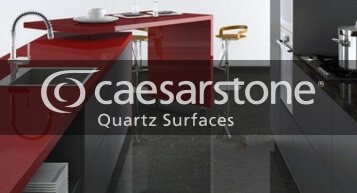 Caesarstone is a wonderful and fresh mix of science, technology and art, all brought together to brighten your home. They have a wide array of products, from kitchen countertops and bathroom vanities up to custom made furniture…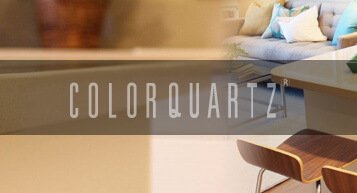 As one of the world leaders in quarts countertop production, Colorquartz is truly one of the most enthusiastic and innovative companies in the business. They offer great performance, great quality, easy installation as well as quick fabrication…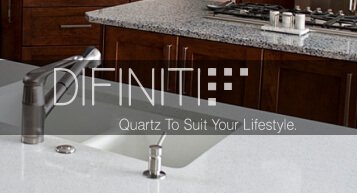 Difiniti is a global leader in quartz countertop production and offers you a large collection of patterns, materials and colors. They make sure each project is a perfect representation of their client's desires and bring years of experience…
Pros
Extremely resistant to stains and acidic substances
Easily maintained (not requiring additional sealing)
Consistent look (less visible seams)
Extremely resistant to heat (up to 212°F)
Cons
More robust material, not shiny
Extremely heavy, requires good structural support
Not veiny or patterned, as opposed to marble or granite