Perfect Fabrication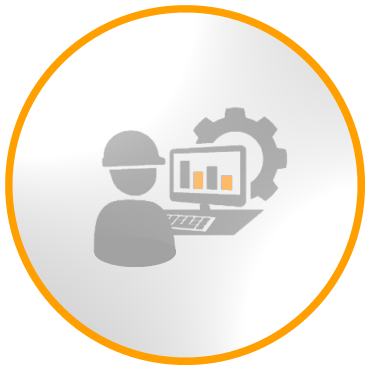 After the template is complete and we get the go-ahead from you, the next step is the fabrication. We aim to have your project ready to install within one week. The countertops will be cut from the exact slab or slabs you have chosen. If you wish to come and view the slabs one more time before we begin the fabrication process, you are free to do so, just give us a call and let us know when to expect you. Also if there are certain parts of the slabs that you would like to go in a specific place please call and make an appointment with our cutting specialist who will lay out the entire project on the slab for you.
Once we check and approve the slabs, we begin the cutting process on our state of the art machines. The cutting specialist will make sure the cutting is of the highest quality and that it follows the template carefully and precisely. If you have opted to go with backspashes, know they will also be cut from the same slab as the rest of your project.
After your countertops have been cut, they will be moved onto our CNC machine where the edges you've selected will be worked on and sink cutouts will be cut. We are proud to be one of the few Michigan granite fabricators to use CNC technology to craft out your countertops with great precision.
As soon as your countertops have been cut and fabricated, one of our managers will quality check each piece. Once they have been approved, a coat of sealant will be applied. After that, your countertops are ready for installation.