Sealing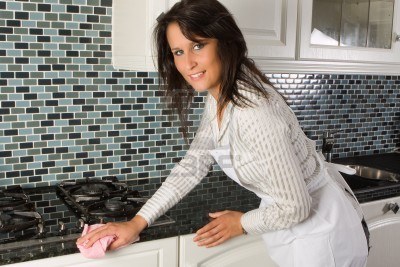 The sealing process is extremely easy so do not worry just remember to do it!
First make sure you have cleaned your countertops with a little bit of soap and water or with a stone cleaner that can be purchased at almost any local supermarket.
Make sure the surface is completely dry after wiping it off with a paper towel or cleaning cloth.
Most granite sealers you will find at the supermarkets or local home improvements stores will come in a sprayer bottle which makes it very easy to evenly apply the sealant on your stone countertop.
After the sealant has been applied to the stone let it sit for about 15-20 minutes (this will allow the sealant to impregnate the stone and clog up the pores).
You're done! Your stone is sealed and all you have to do now is clean off the excess sealant if any is still left on the surface with a paper towel. ( Just to be on the safe side we recommend after wiping the excess sealer off to wait 1-2 hours before actualling cleaning the surface again with soap and water or any type of stone cleaner).